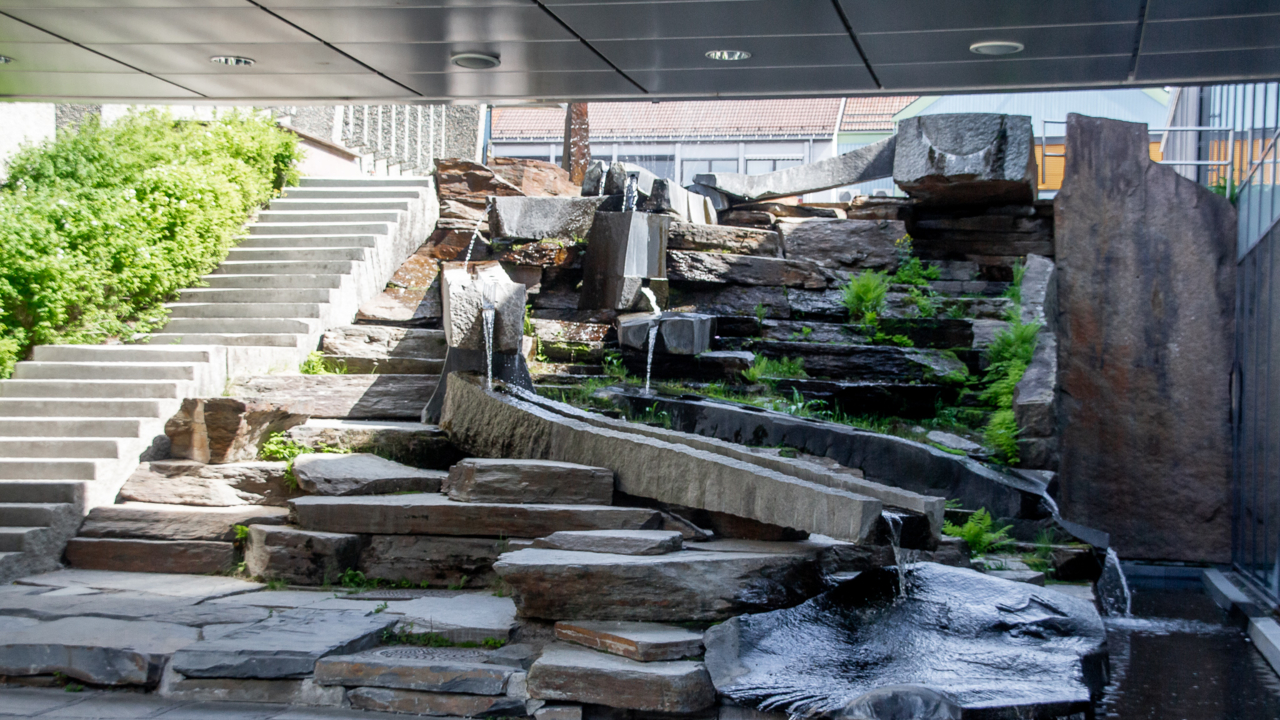 Art Garden
Art Garden was created by artist Bård Breivik, and serves to connect the buildings of the museum with one another. Stone and water are Art Garden's principal elements.
In connection with Bård Breivik's exhibition in 1992-93, Breivik stated the following:
Water has its own life; a river never flows in a straight line. Wherever it can, water tries to wind its way through the terrain, and in a flat landscape rivers meander where they will. The eddies that are formed in the river's course remove foreign elements from the water and infuse it with new oxygen and clarity.

Besides, there is a sensual tension in the relationship between the soft, malleable water and the hard stone, which offers both visual and aural experiences and encourages a playful approach to the water like that of small children when they encounter a pond.
In the spring of 2016 the Museum's new building, designed by the architectural firm Snøhetta, was completed. Bård Breivik created the façade of the building, which interacts well with Art Garden.
We want you to use our Art Garden. Do you want to relax with a book in the sun, bring along a picnic lunch, or investigate Breivik's "river"? The possibilities are endless.