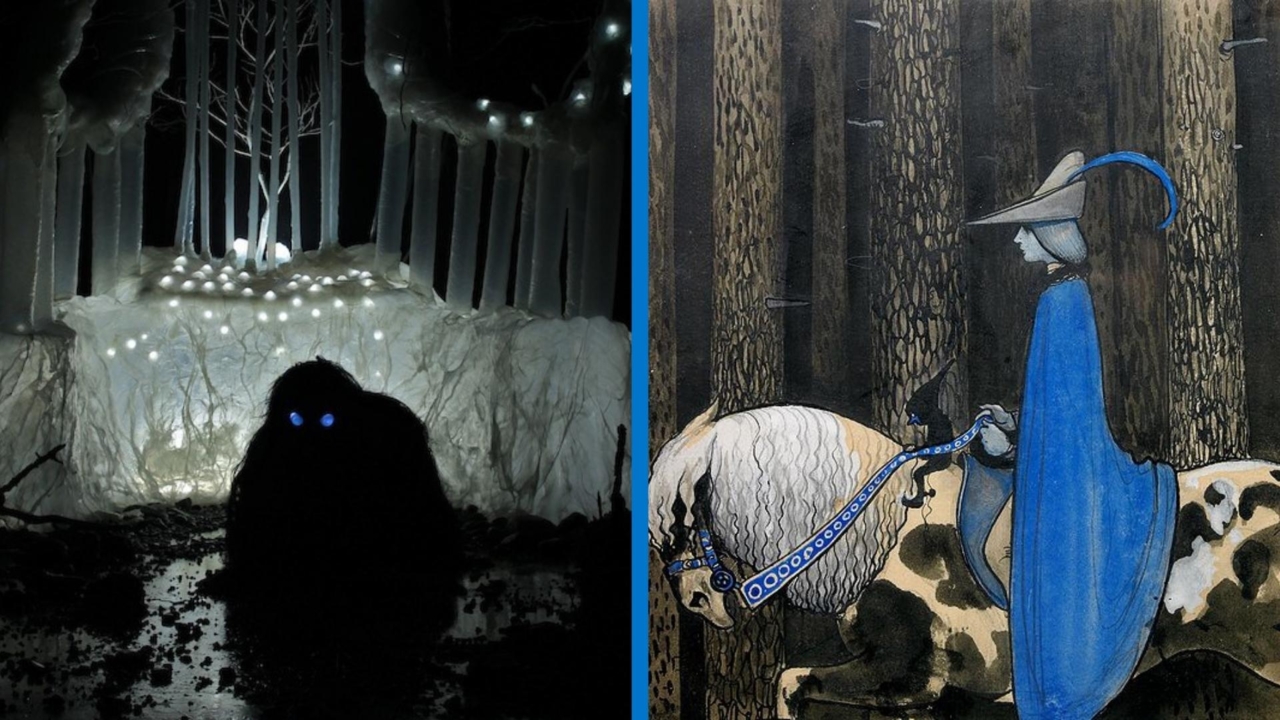 Ingrid Torvund/Jonas K. Mailand, When I go out I bleed magic, 2015, stillimage from video. John Bauer, Now and then the elf tugged on the reins, 1907.
Previous exhibition
13th of May – 27th of August 2023

The exhibition The Wondrous – Beetween myth and reality takes us into the depths of the forest landscape, amongst natural phenomena, sensory sensations and natural mysticism.
In this world Theodor Kittelsen (1857–1914), John Bauer (1882–1918), Elsa Beskow (1874–1953) and Tove Jansson (1914–2001) take a very special position in Nordic art and cultural history.
In distinctive ways, they have created experiences of something wondrous in nature, where the universal and the discomfiting appear side by side.
In recent years, fantasy as a cultural phenomenon has gained a new relevance in both visual art, literature and film. A clear trend in our increasingly globalized and overwhelmingly digitized and measured modern life is a sentimental longing to become closer to nature.
Such inclinations invigorate new interest in old traditions: tangible and intangible crafts, legends, myths and stories where descriptions of reality give way to supernatural and magical events.
The exhibition The Wondrous explores this phenomenon through iconic works by Kittelsen, Bauer, Beskow and Jansson set against contemporary art by Ingrid Torvund, Máret Ánne Sara og Astrid Nondal.
The exhibition is supported by the Savings Bank Foundation DNB.