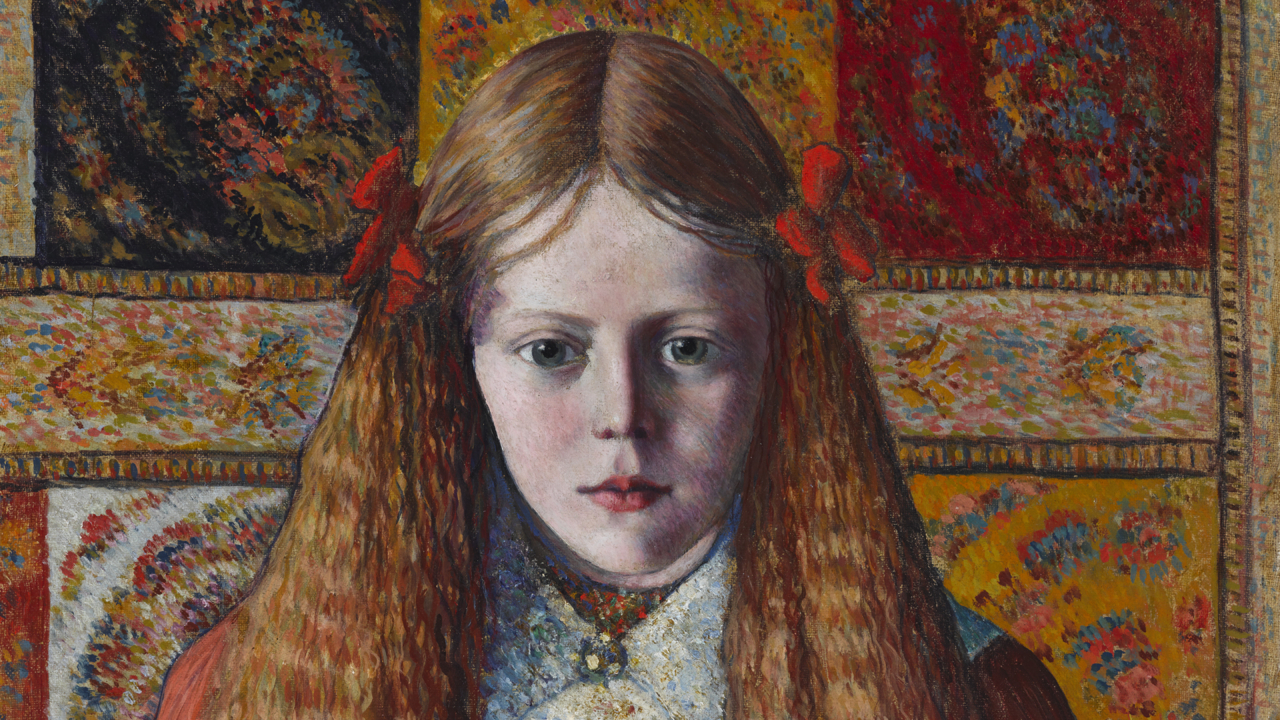 Konrad Mägi, Norwegian Landscape, 1909 (section of), Art Museum of Estonia.
Konrad Mägi – Estonia's great painter
Former exhibition
26th of November 2022 – 2nd of April 2023

Colourful, audacious, modern.
Meet a great artist who is widely unknown.
Big at home
Konrad Mägi (1878–1925) is doubtless Estonia's greatest artist. In his home country he has the same position as Edvard Munch has in Norway.
Mägi's art is marked by colourful, audacious and modern paintings from Estonia, Italy, France and not at least Norway.
The exhibition shows over 100 paintings from various periods. Mägi's art is of high quality and his motives range from airy landscapes over individual portraits to flowery still lifes.
Fresh and thrilling
Konrad Mägi's paintings are surprisingly independent, while at the same time showing connections to leading interntional developments around 1910—1920, like for instance pointillism, neoimpressionism, expressionism and cubism.
Due to this richness his art is so fresh and thrilling for us today.
In Norway, Mägi is especially interesting, since he lived here between 1908—1910. He painted many Norwegian motivs and had his breakthrough as an artist during the years he lived here.
International co-production
The exhibition is co-produced between Art Museum of Estonia, Lillehammer Kunstmuseum and EMMA - Espoo Museum of Modern Art. It is curated by director at Lillehammer Art Museum, Nils Ohlsen, and Pilvi Kalhama from EMMA. A catalog for the exhibition in English is for sale in the museum shop.
We thank our other exhibition partners and sponsors:
Tartu Art Museum, Estonian Student Society, Viljandi Museum, Under and Tuglas Literature Centre, Enn Kunila's art collection, Konrad Mägi Foundation and private collections.