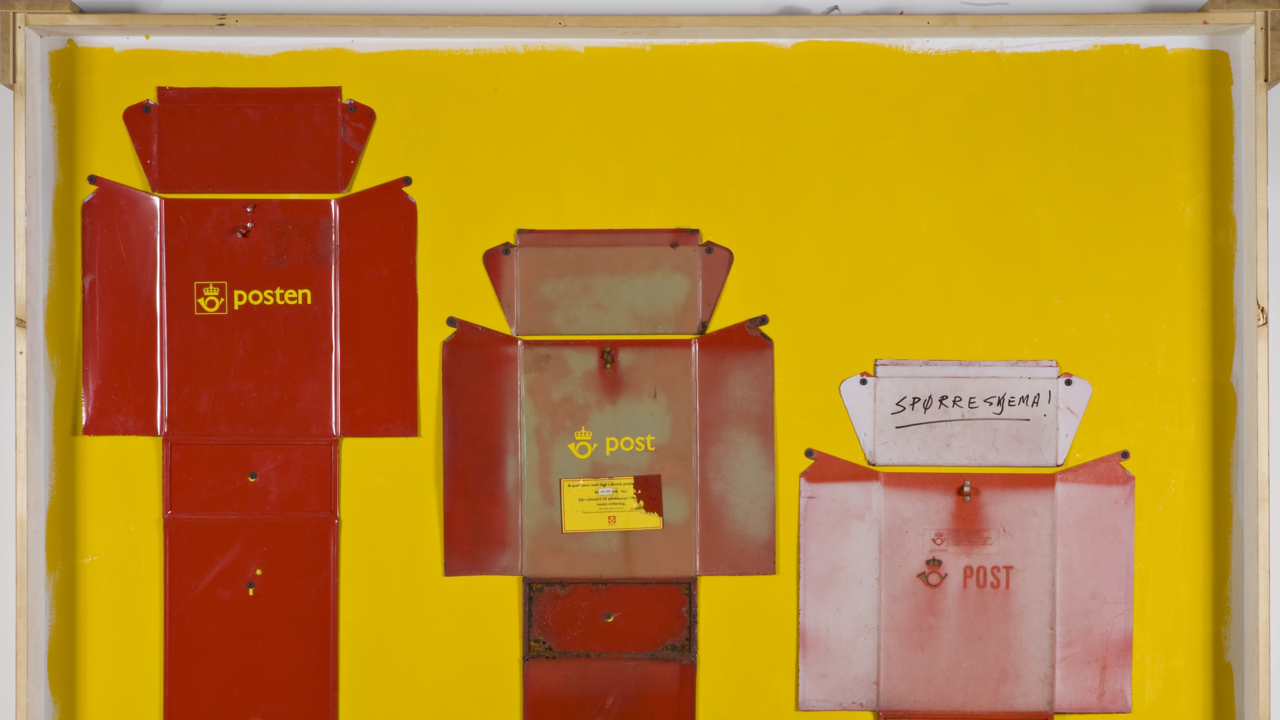 Expand
Former exhibition
11 September – 17 October 2021

In this exhibition we present new pieces bought with the "corona funding" from the Norwegian Department of Culture.
The aim of the funding was to stimulate both the contemporary artists, private galleries and give the museums a sorely needed opportunity to aquire new artworks. In addition we show donations and gits from the last year.
A varied addition
The works are within a varied and broad spectre of techniques and expressions; from photography, graphic, glass, installation and textile – the common denominator is that they are all important additions to the collection.
The following artist were aquired thanks to the corona funding: Per Barclay, Maria Buskov, Matias Faldbakken, Hilmar Fredriksen, Kari Møllstad, Mari Slaattelid, Kari Steihaug, Gerd Tinglum, Mette Tronvoll and Sverre Wyller. Patrick Huse, Werner Zellien and Per Kirkeby are donations.
A changeable collection
The title of the exhibition, Expand, refers both to the collection and the art. The museums takes care of and shapes the collective memory. The artworks are included in a collection that is constantly changeing through purchases, gifts and donations. It extends continuously and the guidelines for acquisition are ever-changeing.
A source of wonder and insight
A work of art is a diverse source of wonder and new insight. The works can broaden and extend our perspective on life and the world. There's an exchange between the artist's intentions and the viewers experiences, which opens up to different interpretations. Within this meeting the work comes alive. The artwork is a time window that opens to the past, present and future. The interpretation is influenced by both time and place.