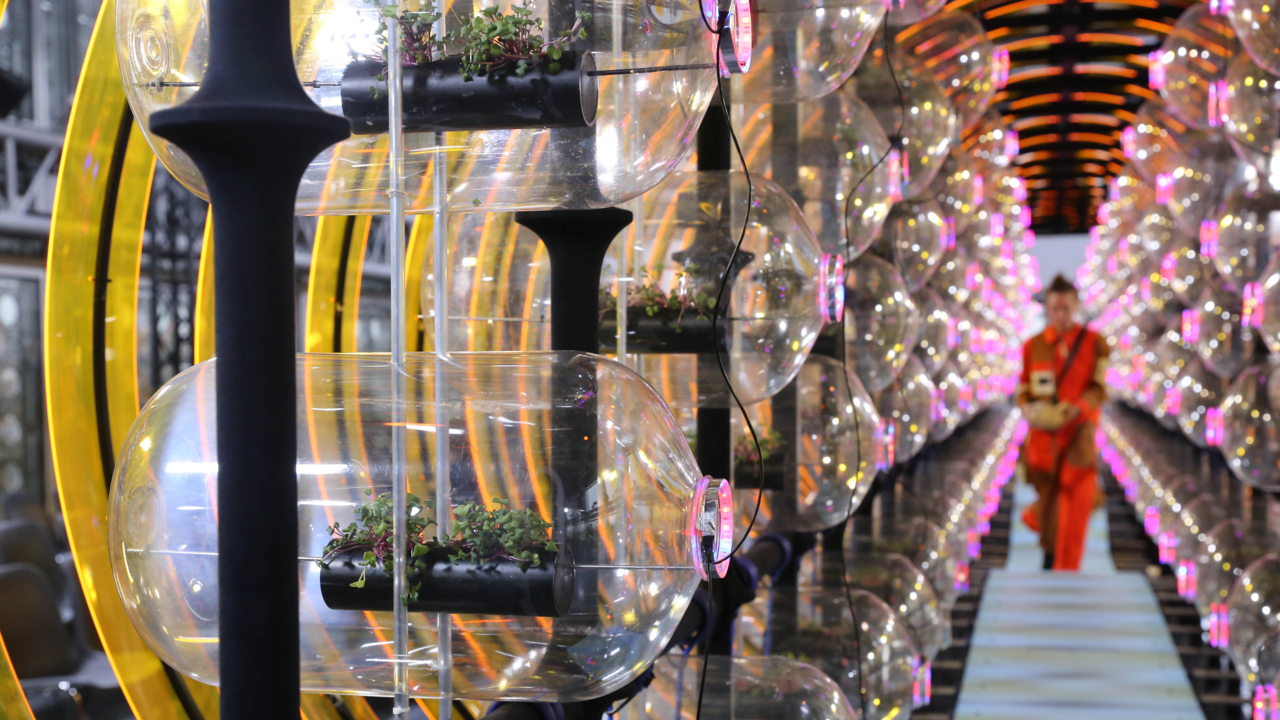 Henrik Vibskov – (PLEASE!) CLEAN UP, HONEY
From
20. November
To
27. March
Time
11.00 - 16.00
In autumn 2021 you can experience wearable art when the Danish fashion designer Henrik Vibskov takes over Lillehammer Art Museum.
For the first time, Lillehammer Art Museum enters the fashion world. Henrik Vibskov (b. 1972) is a well-known Danish multidisciplinary artist, avant-garde fashion designer and musician, who was educated at Central Saint Martins in London.

Through his conceptual performance-inspired fashion shows, experimental costumes for theatre, ballet and opera, and spectacular installation exhibitions, Henrik Vibskov has established himself as one of the most exciting names in the fashion world in our time.

Through a variety of expressive idioms, Vibskov explores the challenges of our times, grappling with the environment, sustainability and the omnipresence of technology.
I am a multidisciplinary person who works with textiles. Those textiles can be hanging on a gallery wall, paraded down a Paris catwalk or adorning the set of an opera or dance production.
Custom-made installations
For the exhibition at Lillehammer Art Museum, Vibskov will create an installation that is custom-made for the architecture of the museum, which was designed by the famous Snøhetta. In addition, a cross-section of selected projects within fashion, art and performance will be highlighted. Special focus will be placed on Alexander Ekman's ballet A Swan Lake, featuring costumes borrowed from the Norwegian Opera that were designed by Vibskov for this highly successful production in 2014.