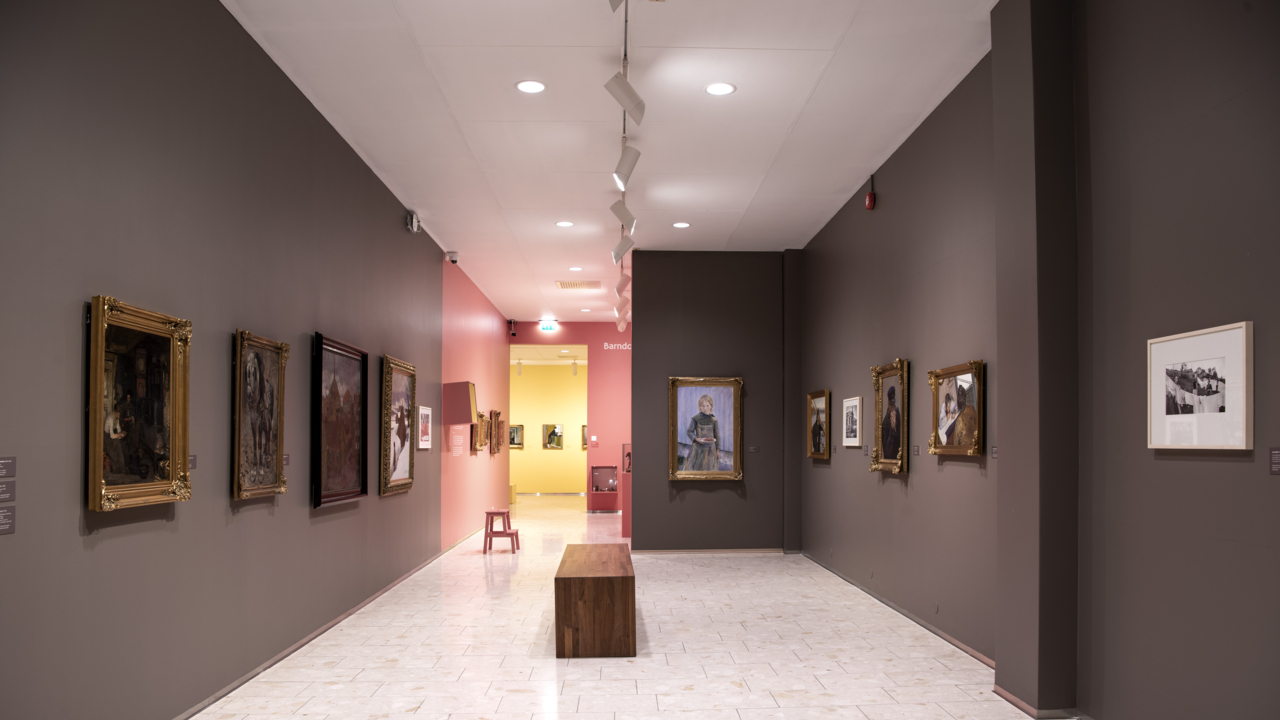 Accessibility
Information to those with disabilities or special needs
Lillehammer Art Museum is for everyone. Therefore, we continuously work towards universal design and services to make the museum as accessible for everyone as possible.
Adjust the font size on the webpages
On a computer, you can easily adjust the font/image size on the webpages by pressing the CTRL button and + or - on the keyboard. On the webpages you can find information about the exhibitions and special events.
Parking
Both Stortorget (the main square) og Wiesesgate are in immidiate proximity to the museum and have accessible parking spots.
General accessibility within the building
The Museum entrance is located on ground level. In special cases it is even possible to drive all the way up to the front door. It is possible to manouver around the museum with a wheelchair or a stroller. There are two elevators located in different parts of the museum that go up to the exhibition spaces. Some artworks and exhibitions may have some limitations on accessibility by wheelchairs, large strollers etc. depending on how the exhibition is designed.
It is possible to borrow a wheelchair or small stroller free of charge if needed. Simply ask at the reception.
Hearing and visual impairment
Lillehammer Art Museum is working towards making all exhibition texts readable for those who may have partial vision loss. We welcome any feedback you may have, so that we can improve further.
Entrance fee
People with disabilities pay the regular entrance fee, however, if they have a companion card, their companion or personal assistant enters free of charge.
The museum café
The café is accessible for everyone and can serve food according to most needs on request.
Assistance dog
Assistance dogs are allowed in the museum.
Toilets and warderobes
The museum has two handicap toilets: one near the reception area, and one adjecent to the workshop on the first floor. We also have lockers easily accessible on the ground floor, next to one of the elevators.
Guided tours
It is possible to book a tour of the museum's exhibitions, and our guides can adjust the tour to your wishes and needs.
For more information about about exhibits etc. see What's on.